Vegan Spa uses natural products for the benefit of our customers and staff.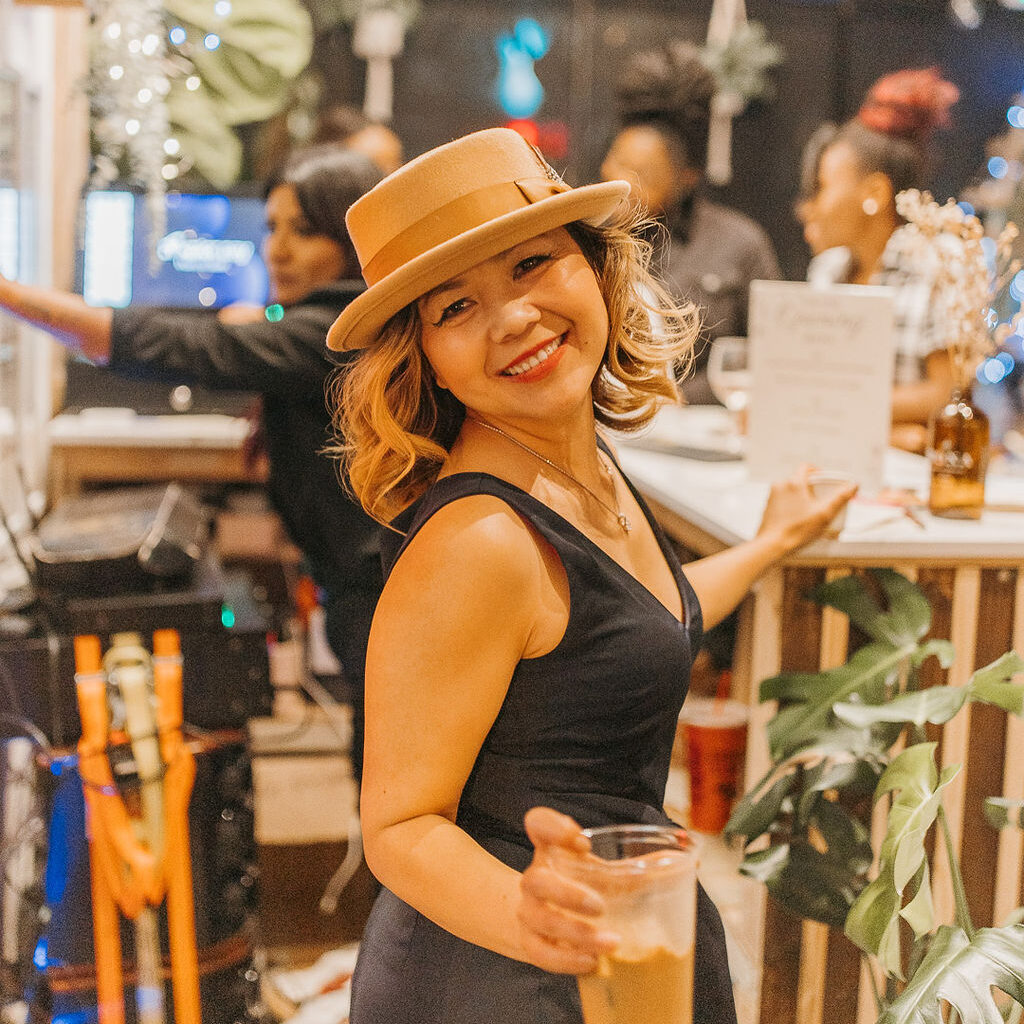 Hannah Lee founded Mon Amie Nails and Spa in 2021 with a mission to serve those looking to pamper themselves with vegan, hypoallergenic, non-toxic, and cruelty-free products. We strive to be among the best nail salons in Tulsa.
Do you ever wonder why other nail salons have a strong chemical odor?
Other salons typically use ingredients that harm your health, such as formaldehyde, toluene, and DPB. Sure, we could use cheap products like most salons, but here at Mon Amie Spa, we believe in putting the health and well-being of our customers first!
Come and see us!
Our mission at Mon Amie Nails and Spa in Tulsa is to provide all our guests with a remarkable experience while performing our business with integrity and deep knowledge of our profession. We are committed to providing superior service to each individual guest with added value. Through our friendly customer service and lifelong education, we will strive to be your number one choice for all your self care needs, while setting the standard in spa environmental responsibility.
Appointments can be cancelled 3 hours in advance by calling 918-978-1135. Please give at least 3 hours notice so that we have the opportunity to offer your reserved time to another client on our waiting list. We understand that sometimes emergencies happen, and it's not always possible to give adequate notice when you can't make an appointment.
Tardiness Scheduled appointments have a 15 minute grace period to allow for unpredicted traffic or parking difficulties. If you anticipate that you will be later than 15 minutes, please call ahead to see if we have the availability to complete your service in full. One late client can throw off our entire schedule and cause our other clients to be late for their commitments. Therefore, if you arrive more than 15 minutes late, we reserve the right to refuse partial or complete services.
If you are not happy with your nails, please make us aware of it before you pay. We will adjust them to your satisfaction or remove any enhancements or coatings that have been applied. No refunds will be given after you have left the salon.
If you are ever dissatisfied with any service in the salon we will gladly make the corrections necessary to exceed your expectations within 3 days of your original services. No refund is given after it has been rendered.
Enhancements and gel polish manicures are guaranteed for 5 business days after your appointment; excluding breakages. If you lose an enhancement or notice chips or lifting in the first 5 days, please call us to schedule a free repair. (Repairs must be arranged within 3 days of notification to the salon to be considered complementary fixes.) Repairs after 5 days or for breakages, tears, and corner breaks without notifications are $10+ each. (Please remember, nails are jewels, not tools. Be kind to your nails and they will look beautiful for weeks after your service.)
Traditional Nail polish services are not guaranteed. However we would be glad to fix them for you. Must be called in within 24-48 hours after initial service and schedule an appointment for nail fix within 2 days.
Please DO NOT EMAIL for fixes . Please call the salon or message us on our facebook page to get a nail fix appointment set up. We would like to quickly serve you as soon as possible.
Pets of any kind, other than service animals, are NOT allowed in the salon. The State Board of Cosmetology have specific Rules and Regulations stating cleanliness and sanitation, and we abide by these rules. In order to protect our clients that are more susceptible to allergies, NO animals of any kind are to be permitted in the salon at any time. Service dogs with the official "Service Animal'' vests are the ONLY exception. We invite you to talk with us about any questions or concerns.
Mon Amie Nails and Spa is a place for our clients to relax. Please check to see if your phone is on vibrate or silent. We ask kindly that if you need to make a phone call please step outside. If you need to take an important phone call, please let us know in advance before your service. Keep in mind this may cut into your service time. We also ask that while your Nail Artisan is working with you, you do not use your cell phone. It makes it difficult for them to do their job up to the standards. Thank you!
We Reserve the Right to Refuse Service To:
Anyone with a nail condition we suspect may be contagious
Anyone with open or infected wounds on the treatment area
Anyone in ill health that we may suspect may be contagious, or we fear could be harmed by our service
Anyone demonstrating inappropriate behavior to our nail technicians and other customers